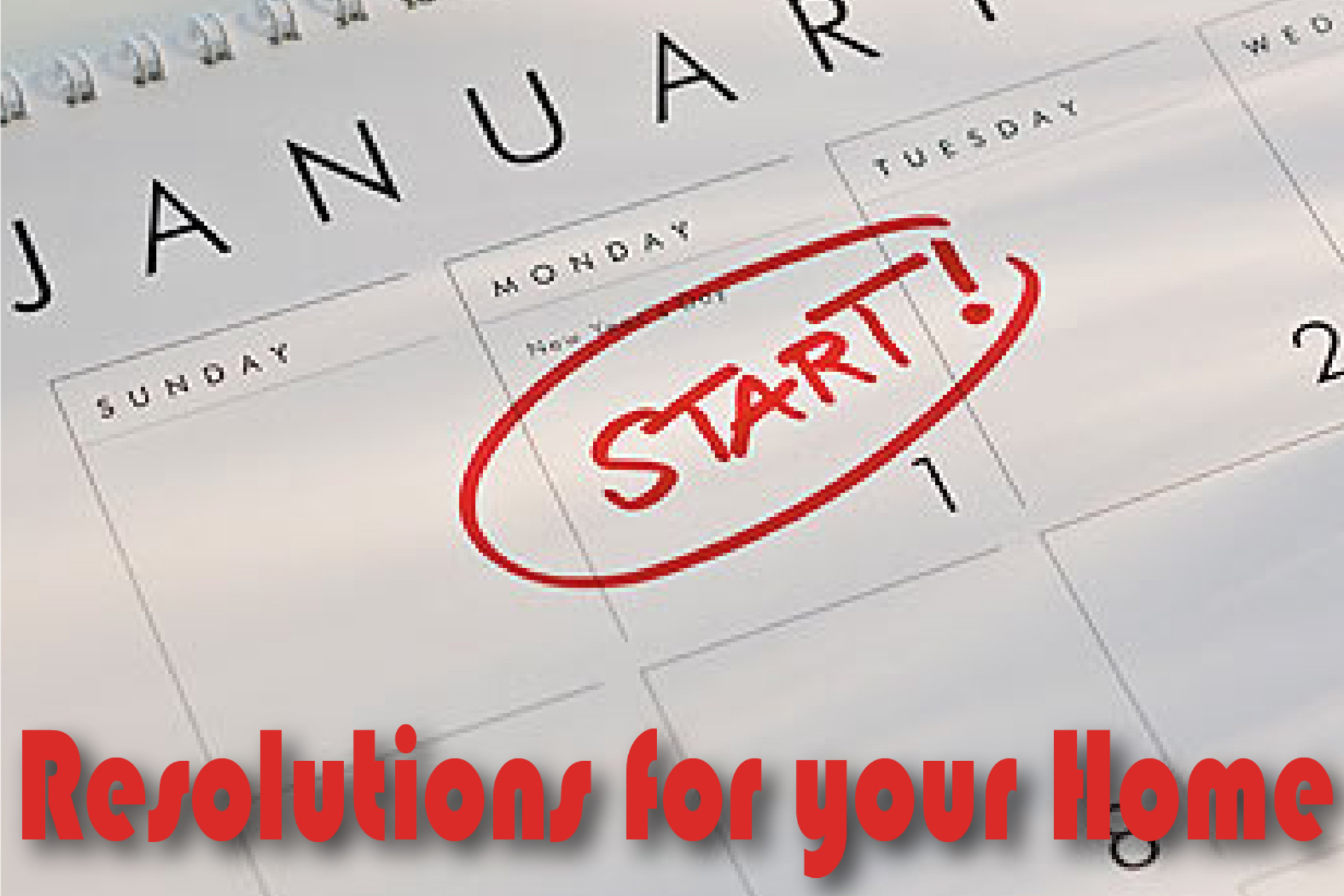 As the clock winds down on 2017, many of us use this time to reflect over the past year and make resolutions for how to improve our lives and ourselves in the months to follow. But in this process, we often overlook our homes and the improvements we can make in our living situations.
With this in mind, below are 6 new year's resolutions for your home:
Lose Weight. This is the most popular new year's resolution out there, and it doesn't just apply to that couple extra pounds you're carrying around. Odds are that your closets, pantries and shelves are filled with things you don't use and don't need. Purging unused items from your home can be a very liberating and therapeutic activity. We recommend doing one room at a time, making 3 piles: Keep, Donate (or Sell), and Toss. Anything that you haven't used in 2 years (and doesn't have sentimental value) should go in the Donate or Toss piles. If you do this with an open mind, you'll be amazed at how much stuff you're holding onto that is simply taking up space. And when you remove that excess stuff from your home, it will feel like a much larger place.
Spend More Time Outside. You know what activity is great for both you and your home? Yard work! Yard work is great exercise, allows you to spend time outside in the fresh air, and improves the curb appeal of your home. And there's nothing quite like the feeling of pride you get when your lawn is manicured, your bushes are trimmed, and your house is shining like a new penny!
Go Green. Going green is not just for the well-being of the environment...it's also better for your heath - and your wallet! Are your single-pane windows letting all of the heat out? Are your old appliances Energy Star approved? Are your lightbulbs still incandescent, or have you upgraded to fluorescent or LED bulbs? Make a list of all the things in your home that could be changed in favor of greener, more energy-efficient versions. Then start replacing them.
Make a Fix-It List. While you have your pen and paper out, do a walk-through of your home and make a list of everything that needs fixed: running toilet, cracked wall outlet cover, peeling paint, loose decking boards on the porch...write it all down and then start checking things off the list as you get them fixed. By the time your fix-it list is complete, you'll be amazed at the difference you'll see.
Make a Wish List. If you couldn't tell, we're big fans of lists. This is a great time to make a wish list of things you'd love to have as part of your home. If you could wave a magic wand and create your ideal home - your Paradise - what would it include? An open floor plan? Big kitchen? Third bedroom or second bathroom? Maybe a back porch or deck to watch the sunset, or a garage to protect your cars and add some extra storage space. You may wish to change the area where you live. Let your imagination run wild, and then take a look at what you came up with.
Consider Making a Change. You may find that between the fix-it and wish lists, upgrades and yard work, you may be better off looking for a home that is more modern, easier to keep up, and better fits your needs. This is a great time to come talk to our team about building a new home! Our expert staff will sit down with you and discuss your needs, walk you through some options, and help you find the perfect fit. You can even get some inspiration by walking through a variety of display homes right on our lot!
As we celebrate the beginning of a new year and resolve to make positive changes in our lives, remember that your home is your safe haven, your happy place, and where you spend much of your time. Shouldn't you resolve to make your home everything it can be? Shouldn't it be a little piece of Paradise?
If you would like to talk about the benefits of living in a Paradise home, CONTACT US or give us a call at 304-291-0072...or better yet, stop by our office in Morgantown!
---