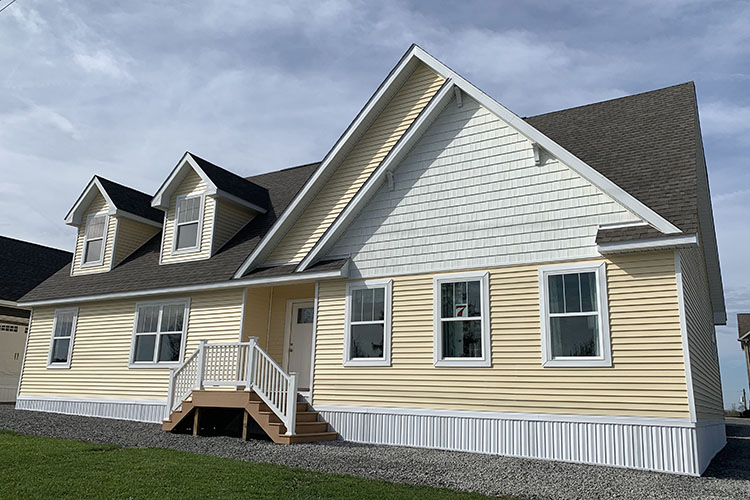 As we all know, hurricanes aren't the biggest threat to West Virginia as they are elsewhere, but winter weather can be brutal here in the Morgantown area also. But the recent weather disaster should give all of us pause about whether our homes are ready to stand up to mother nature's fury even here in WV. With modular home construction you can be assured that your home is significantly more sturdy than your traditional "stick-built" neighbors. They are built to the same codes and regulations as site-built homes, but one of the big differences is modular home frames are bolted together as opposed to stick-built homes being nailed together. According to the Federal Emergency Management Agency (FEMA), modular homes stand up as well or better than traditionally built homes.
People sometimes confuse mobile homes with modular homes. There is simply no relationship between the two. Once educated on the difference, they come to realize that modular homes are the preferred option for those living in areas that are prone to flooding, high winds and other elements of storms. Modular homes receive praise for their superior workmanship.
Very simply put, modular homes have weathered the storms best for decades. There is tangible evidence that modular homes are the best option when it comes to preventing damage from hurricanes. When past hurricanes accounted for more than billions in damages, the modular housing developments, in general, had minimal structural damage.
Safety is a major advantage of modular homes, but there are others as well. They offer plenty of design flexibility, and they can be built in about a third of the time needed to construct a site-built home. Other advantages include increased energy efficiency and lower air infiltration, which helps manage heat loss in the home.
In order to ensure the quality and workmanship, modular homes are inspected during every step of the manufacturing process in addition to the usual state and local inspections. As compared to a site-built home, there is only one inspection once the home is completed. It was concluded that the inherently rigid system of modular homes lead to much safer structures.
The sturdiness of modular homes helps them hold up against the rain, wind and hail that can come with super storms such as a hurricane. Often overlooked benefit of modular homes is their ability to stand up to flooding, which will occur no matter where in the country you live. Flooding is one of those things many people do not think about until it is too late. Living in a modular home will give you peace of mind, in that, should a flooding situation occur, your damage will be minimal compared to many site-built homes.
For more tips on modular homes, contact Paradise Homes.
---