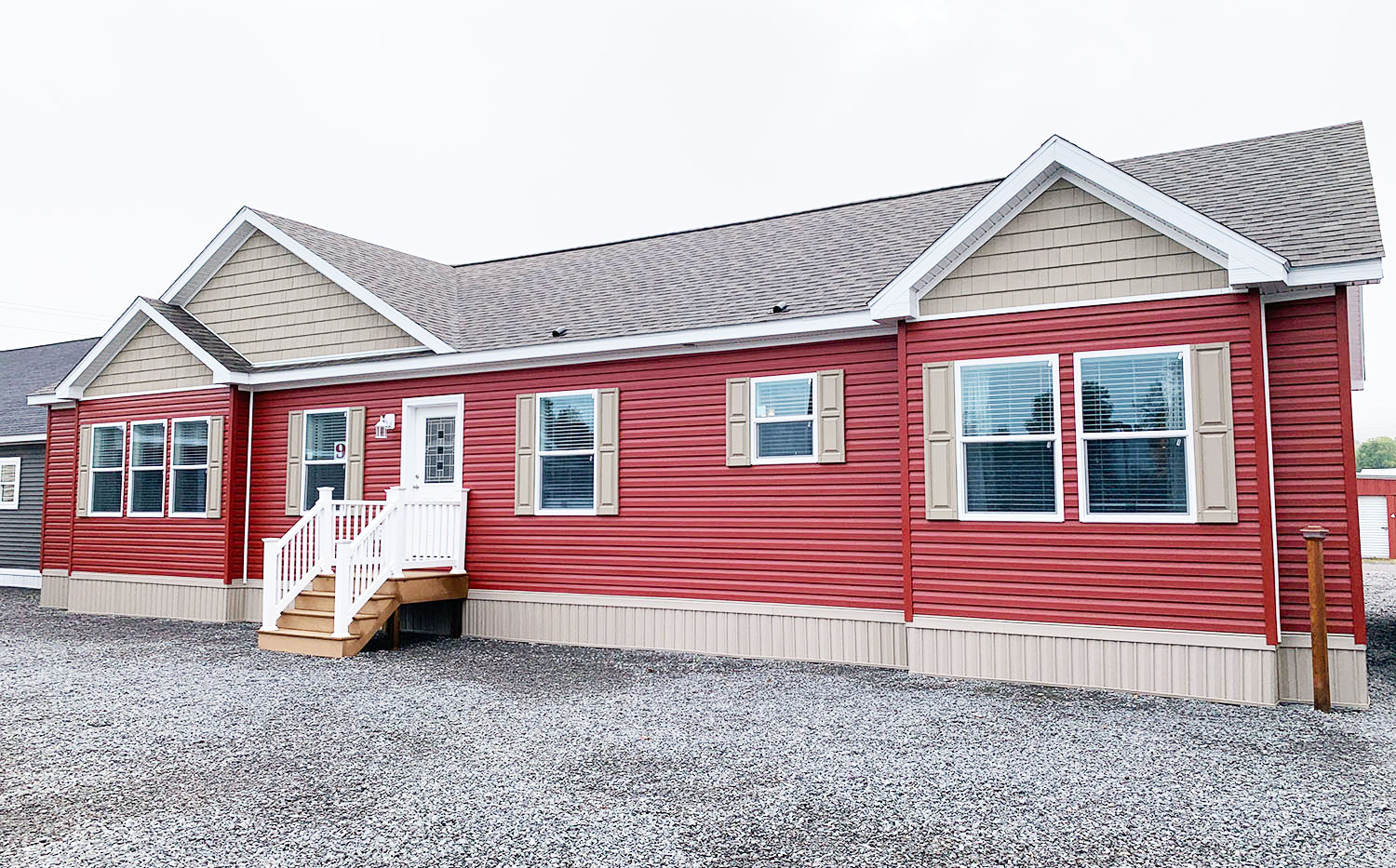 Another piece of news about our newest model home--Check out what Newswire had to say about our announcement in a recently published article:
Morgantown, WV - Paradise Homes Inc. is the top-rated Modular Home Builder serving residents in and around north central West Virginia. Committed to meeting the needs of their growing customer base, the Modular Home Builder is proud to announce their newest model home which is open to tour by all interested customers in West Virginia.
Announcing the newest model home, Owner Cathy Slaughter said, "At Paradise Homes, we offer a complete line of single-section, multi-section, and modular homes that will meet the needs and desires of each family we work with. All of our homes can be completely customized by you and we provide total guidance and support throughout the entire buying process. We offer turnkey packages or homes at any stage of completion to truly offer versatility to the home buyer. With our decades of experience, let Paradise Homes build you the dream home that you have always wanted!"
The newest model home, named "The Commodore Richland Elite modular home (Model #GFM3007P)" is the latest addition to Paradise Homes' wide variety of display homes. These home samples are available to walk through and tour at the Paradise Homes office in Morgantown. As the top modular homebuilder in the region, Paradise Homes offers a large variety of customizable floor plans that can fit any style, taste, or budget.
Having been in business for over 15 years, Paradise Homes is proud to work with all interested customers and clients within a 100-mile radius of their Morgantown location.
As a family-owned business, there are several reasons why the team at Paradise Homes Inc. stands solidly behind modular houses and these reasons include:
Modular buildings are generally stronger structurally compared to conventional construction. This is because each module which makes up the building has been engineered to independently withstand stress and other external factors.
Modular buildings help to improve the overall safety and security of the building while also guaranteeing a lesser completion time. Modular buildings can be fitted into the needs of customers while also saving them as much as 80% of building construction activity.
Modular buildings guarantee better construction and quality management as materials that are delivered to the plant are safely and securely stored to prevent damage or deterioration.
Modular buildings promote sustainable designs, reduces environmental impact and overall reduces waste.
In addition to the new model homes they offer, Paradise Homes Inc. also offers hundreds of floorplans that can be customized to taste. These floorplans range from Cape Cod Homes, singlewide homes, ranch homes, to two-story homes.
Visit the Paradise Homes Inc website to learn more about the specifications of the newest model homes or call them at (304) 291-0072 to discuss specific needs. For more information, send an email to cathy@paradisehomeswv.com or visit their office at 1894 Grafton Rd Morgantown WV 26508 US.
If you'd like to see the Richland Elite in person, stop by our office in Morgantown WV where we can walk you through this home and other display homes, discuss your needs, and customize a floorpan just for you.
To learn more about the process of buying and building a modular home, download our FREE guide here!
---